CLUE ~ THE MUSICAL - CIRCA 21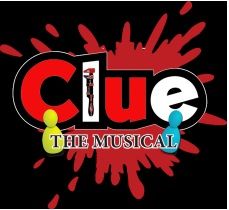 Bring The Popular Board Game To Life in this Musical Whodunit!
The internationally popular game is now a fun-filled musical that brings the world's best-known suspects to life and invites the audience to help solve the mystery: who killed Mr. Boddy, in what room, and with what weapon. The audience receives forms to help them deduce the solution from clues given throughout the fun-filled evening. Three audience members choose from cards representing
...

This is an Exclusive Offer